Stone and Granite Countertops, Marble Fireplaces, Natural Stone Products For Your Home – Your Questions Answered!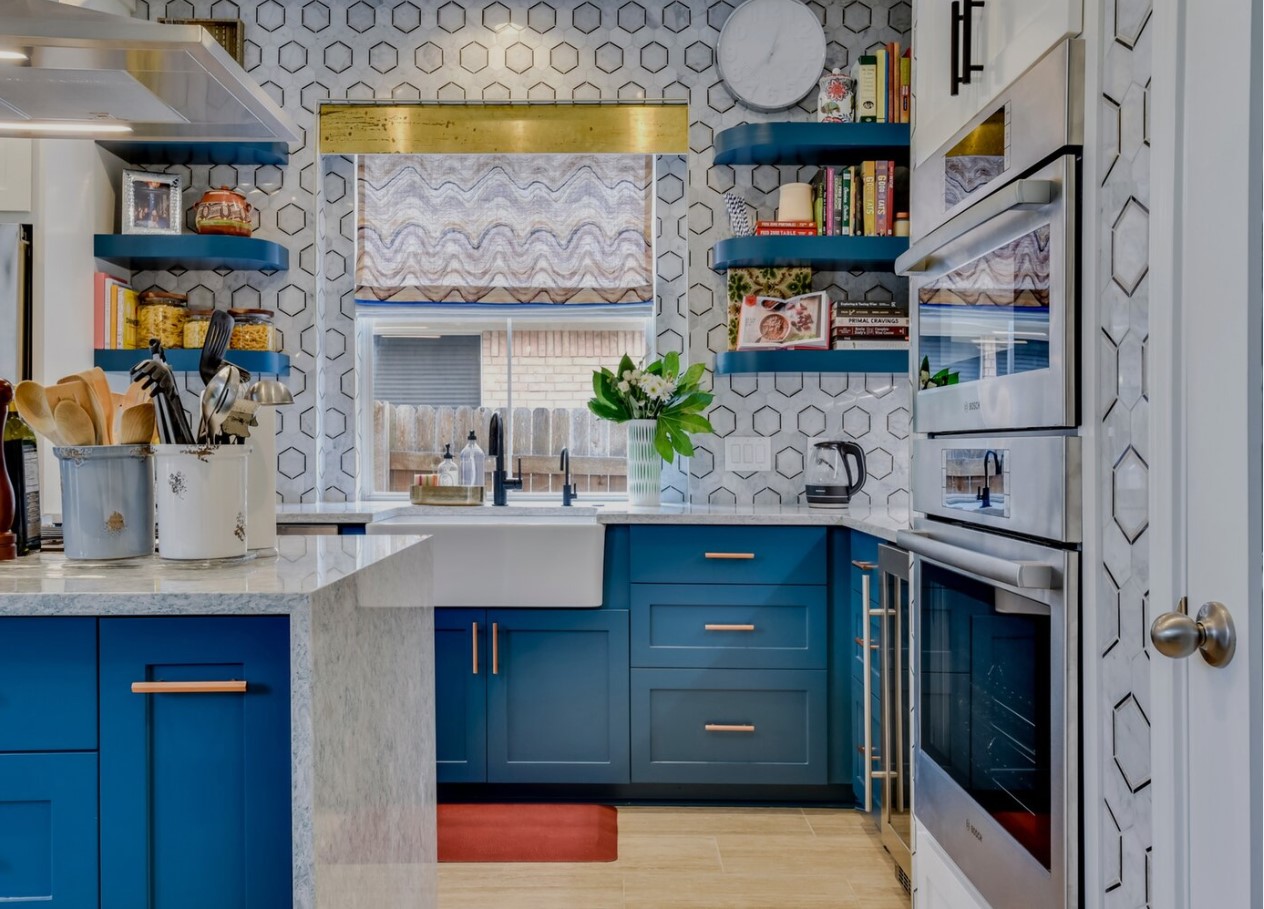 Why should I contact Austin Stone Works and not another company?
 Homebuilders, homeowners, architects and designers should seek out a granite countertop fabricator with experience and a proven reputation for quality, rather than being drawn in by a promise of low prices and immediate turn around time. In an industry with such an amazing growth rate, the number of new fabricators opening for business is truly astonishing. Some of them might still be in business in a year. In such a market, you must carefully select a fabrication shop to complete your natural stone project.If you choose us or someone else, please be sure to:
Check references.
Get a Certificate of Insurance from the company's insurance agent (not directly from the company) and make sure both liability and workman's compensation insurance are on the policy.
Visit the fabrication facility, showroom, and stockyard.
We invite you to come to our facility and tour our showroom and shop, examine our work, visit with our specialist…and then take a look at the other fabricators. You will see that Austin Stone Works is your best value and your best choice.
How is granite and marble formed?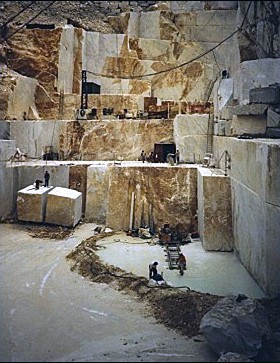 Granite is an igneous rock, which means that at one time during the development it was melted like volcanic rock lava. Unlike lava, this melted rock never reached the surface. It remained trapped inside the earth, where it slowly cooled and crystallized, resulting in a very wide range of colors.Marble is a metamorphic rock. It was once limestone, but over time the combination of intense heat and pressure caused the limestone to re-crystalize. Foreign substances often entered the stone during the process, creating an infinite variety of colors, textures and veining.
Granites and marbles are quarried throughout the world in the form of huge blocks, some weighing up to 20 tons. These blocks are cut into slabs that are generally 3/4″ or 1 1/4″ thick and the faces are polished to the specified finish. These slabs are then carefully crated and shipped to the fabricator who will process them into the final product.
What should I use where?
Granite is striking, functional and the most durable. These traits make granite ideal for kitchen countertops, islands, bar tops, vanity tops and high traffic floor areas. Marble is the most elegant and luxurious of stones. It is versatile enough to use throughout the home such as fireplace surrounds, bathroom vanity tops, shower seats and surrounds, tub decks and flooring. Marble is sensitive to acidic foods such as vinegar, lemon, tomatoes and some cleaning products. With proper care its exquisite patterns and designs will last for generations.
How do I care for my stone?
To maintain the beauty of your granite, marble and other natural stones for years to come, just refer to the following tips.
Dust surfaces frequently.
Blot up spills immediately.
Clean your stone surface with a few drops of neutral cleaner, stone soap, or mild dishwashing liquid and warm water.
Use a soft, clean rag to clean natural stone.
Be sure to rinse after washing with the soap solution and dry with a soft, clean cloth.
Take care to not use too much soap, as this may leave a film and cause streaks.
Refrain from using products that contain lemon, vinegar or other acids to prevent scratches on the natural stone.
Avoid using scouring powders or creams which may scratch the surface of natural stone due to their harsh abrasives.
Don't mix bleach and ammonia; this combination creates a toxic and lethal gas.
For natural stone in bathrooms – To minimize soap scum, a squeegee should be used after use of natural stone bathroom surfaces. If a soap-scum remover is used, it should be non-acidic.
All tops installed by Austin Stone Works are sealed with a penetrating sealer.
What do we do to get from your plan to a real finished product?
 Here is the process that we usually follow:
Get your drawing to us (e-mail, walk in, etc).
Select the material that you like.
Select the shape of the countertop edge.
Decide what kind of sinks, faucets, and cooking facilities you want in your tops.
We will create a proposal based on your drawing, details, and materials selected.
We then review what you need to do to prepare for our field measure.
Our production manager will coordinate schedules and production. He is available for your questions and will review preparation for the on-site measure.
We will then measure and make the templates as needed.
Production begins. Production time will vary.
Installation is scheduled.
We will arrive as we have scheduled. We will contact you if we are running off schedule.
We believe that the cornerstone to good work is good communication!
What is quality stone work and how do I recognize it?
Quality is important. Quality is a combination of the following for the fabricator:
Measuring the job site. An accurate measure at the outset will insure an accurate fit.

Machinery to cut, shape, and polish and skilled craftsman to finish and install. An efficient shop is a combination of machinery (ensuring consistent shape, straight lines, and mirror like polish) and skilled craftsman to do the work machinery cannot. Skilled craftsman are hard to come by. Be wary of shops relying completely upon employees with hand tools. It takes skill, planning, and the right equipment to fabricate and install your project on time and to your satisfaction.

Communication with the client and control of the project. It is important that we understand what you want to achieve; that we are all "working on the same page". Our sales staff and production manager will review the job with you and will help you prepare for the work to come. This process has been very successful and has reduced mistakes and confusion.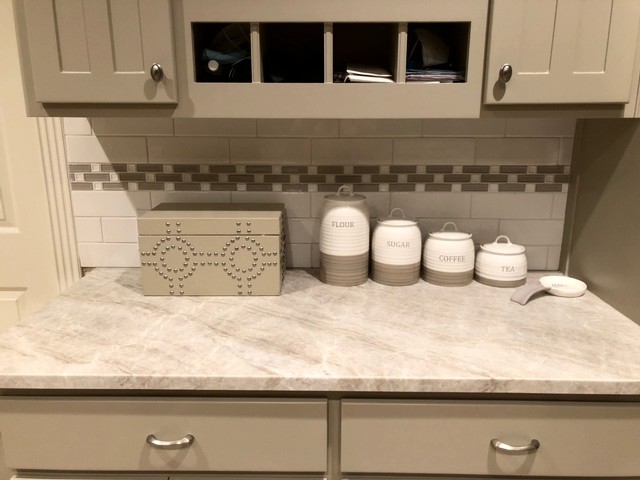 All of this is vital to ensure a quality product.
If you have other questions that we have not addressed here, please feel free to contact us. We'll be happy to help.